Our Story
The roots of Lyon Furniture can be traced to a humble beginning in the early 1950's when Col Lyon began manufacturing wooden packaging cases from recycled timber in a backyard in Campsie, then an old farm shed at Riverwood NSW. Col's ABC Box Company supplied packing cases to Sydney's exporters for 26 years, but this was a diminishing need with manufacturing in Australia. ABC's Solid Timber capabilities then turned to Furniture in the early 70's, with Col's sons Pat & Chris now establishing key relationships with retailers and design stores.
In 1983, the decision was made to relocate the business to Currumbin on QLD's Gold Coast, gradually establishing a wholesale supply to over 600 retailers nationwide, manufacturing solid timber bedroom and home study furniture & specializing in Solid Timber Furniture. Lyon Furniture gained national recognition & winning several Design Awards, including (Top 3 small business) in the Gold Coast QLD Training awards in 2006, and gained recognition nationally winning 2 design awards at the prestigious Furniture of the Year Awards in Perth in 2007 for "Best in Native Timber (Edge Desk) and Plantation Timber" (Fremantle Rolltop).
Currumbin Woodworks was established in 2003, as our new public personae. A new chapter has begun, with a decision to no longer supply retailers & focus wholly on Custom Made Furniture. We now find great satisfaction dealing directly with the client, emphasising the freedom and creativity to work together to create beautiful and unique pieces.
We've become increasingly diverse and pride ourselves on satisfying the needs and wants of our customers, while maintaining high levels of craftsmanship and quality of product.
We continue our strong training record with 23 apprenticeships completed so far in our 33 years in Queensland (2021).
Founder & Director, Chris Lyon, also a Former President of the Furniture Industry Association of Queensland, has over 40 years of experience in Designing & Building Solid Timber Furniture. He has won several Design Awards by FIAA and is one of the most experienced Solid Timber Craftsman in Australia.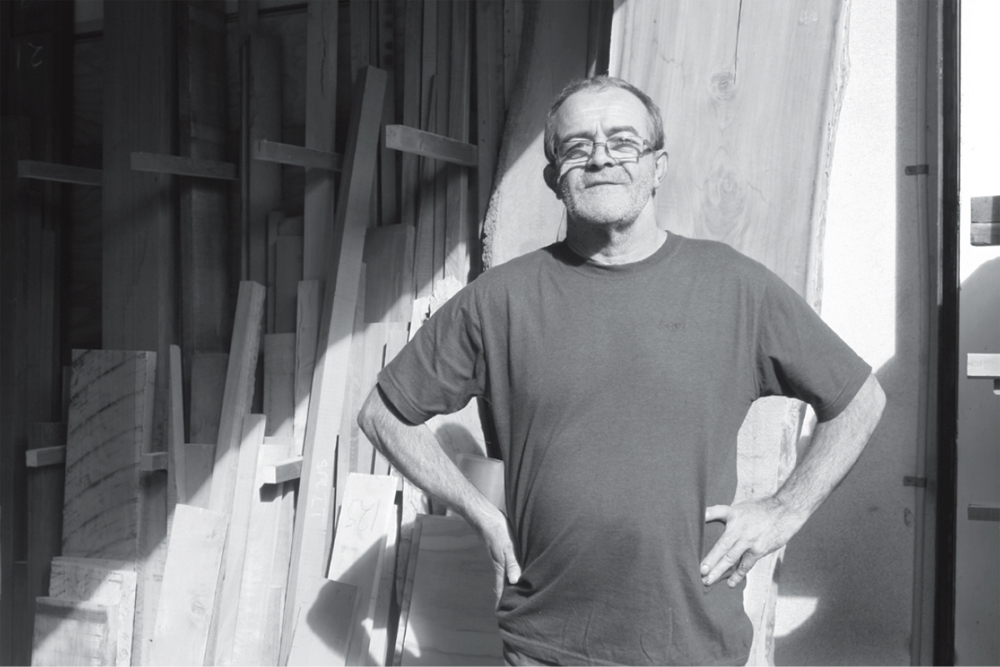 CHRIS LYON – Company Director & Head Designer